Today is Friday, that means it's time again to catch up with
Boost My Blog Friday
here on
Design It Chic
:
It's simple.. the only rule is:
no rules
!! That's right!! This blog-hop is supposed to be a boost in our blogs' asses... friends-wise:)!!
SO just make sure you link with us,
follow me as the hostess
(and leave me a comment so i know you follow me and return the love back:) and then feel free to follow whoever you want to, leave nice comments,
send them love notes and chocolate boxes
*WOW scratch that last part:P* and don't forget to do the happy dance!
If you join with us on Boost My Blog Friday, please take your time and leave a comment, so we know you're participating with us and maybe pay you a visit:) Thanks!
And as always, today I have another question for you guys:
What are the last colors left from your pack of Skittles or other colorful candies?
I eat lots of Skittles and there's always these yellow and orange ones that remain at the bottom of the pack and i never eat them! I love the purple and red ones tough, and i can get on board with green too, but yellow and orange are out of my league:) Now what about you?? Come on.. it's candy season.. you can't tell you don't eat candies:P So what are the last colors left in your pack?? Spill the sweet deal!:)
Happy Friday!
And don't forget to check
Blogger tutorials
for more
blog-handy tips
and
easy HTML tutorials
, plus you can check
SEO
or
Unclutter tips
for more
improving your web traffic
secrets!:) I'm out now!!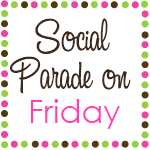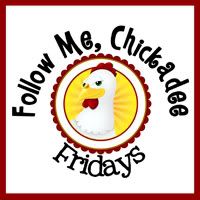 If you follow me from any of these hops or something else, let me know so i can come check your blog back;)